Model NO.: Safety Transfer Basket

Capacity: 4-8persons

Hight: 2.45m

Color: Orange Base

Applications: Platform Personnel Transfer

Trademark: MATCHAU

Transport Package: Export Packing

Specification: ABS approved

Origin: Jiangsu, China

HS Code: 56090000

Model NO.: Safety Transfer Basket

Capacity: 4-8persons

Hight: 2.45m

Color: Orange Base

Applications: Platform Personnel Transfer

Trademark: MATCHAU

Transport Package: Export Packing

Specification: ABS approved

Origin: Jiangsu, China

HS Code: 56090000

New Type Stainless Steel 8 persons Safety Transfer Basket

Our transfer baskets are simple equipments for carrying people and supplies,especially suitable for all kinds of vessel work platform.

And they are composed of top ring,middle ring,sling,rope net,foamed plastic liner,under pan and stabilizingdevice.

The cradle has a certain degree of buoyancy,able to meet the remaining buoyancy of the people and to enable them to float on water.

Specifications
| | |
| --- | --- |
| Capacity | 8Persons |
| Base Ring Dia.(mm) | 2450 |
| Height(mm) | 3350 |
| SWL | 800 |
a. All of our transfer baskets are approved by ABS;

b. Basket stretcher type MMHY has buoyancy and with simple structure, it is more easy to storage.

c. Our company can also accept customized order.

 

Warning:

1.Don't approach fire; 

2.Keep smooth between equipment and rope;

3.Don't rub on hard floor.

Thank you for scanning our product,for more information and price list,

pls send us inquiry!

Contact details

Zhenjiang Matchau Marine Equipment Co.,Ltd.

Tina Ma 

Office number:+86 511 85905986

Mobile number: +86 15052937069

Zhenjiang Matchau Marine Equipment Co., Ltd is a both manufacturer and export company. We are specialized in producing proof load testing water filled weight bags. Besides, we' Ve also obtained excellent sales performance and rich sales experience of foreign trade business in marine life saving products, fire-fighting equipment, dock rubber products, mooring products, deck machinery with accessories, navigation, communication and other related marine products. 

Our products have been approved by classification societies and government administration, also have got certifications from CCS, GL, BV, DNV, LR, USCG, KR, RINA, NK, EC, etc... 

With the concept of customer first, we are committed to providing our customers with urgent response, advanced technology, reasonable price with reliable quality products and perfect after-sales services. 

As a professional marine products supplier, Matchau Marine is your reliable partner and you' Ll obtain one-stop solution here!

  New Type Stainless Steel 8 persons Safety Transfer Basket

Our transfer baskets are simple equipments for carrying people and supplies,especially suitable for all kinds of vessel work platform.

And they are composed of top ring,middle ring,sling,rope net,foamed plastic liner,under pan and stabilizingdevice.

The cradle has a certain degree of buoyancy,able to meet the remaining buoyancy of the people and to enable them to float on water.

Specifications
| | |
| --- | --- |
| Capacity | 8Persons |
| Base Ring Dia.(mm) | 2450 |
| Height(mm) | 3350 |
| SWL | 800 |
a. All of our transfer baskets are approved by ABS;

b. Basket stretcher type MMHY has buoyancy and with simple structure, it is more easy to storage.

c. Our company can also accept customized order.

 

Warning:

1.Don't approach fire; 

2.Keep smooth between equipment and rope;

3.Don't rub on hard floor.

Thank you for scanning our product,for more information and price list,

pls send us inquiry!

Contact details

Zhenjiang Matchau Marine Equipment Co.,Ltd.

Tina Ma 

Office number:+86 511 85905986

Mobile number: +86 15052937069

Zhenjiang Matchau Marine Equipment Co., Ltd is a both manufacturer and export company. We are specialized in producing proof load testing water filled weight bags. Besides, we' Ve also obtained excellent sales performance and rich sales experience of foreign trade business in marine life saving products, fire-fighting equipment, dock rubber products, mooring products, deck machinery with accessories, navigation, communication and other related marine products. 

Our products have been approved by classification societies and government administration, also have got certifications from CCS, GL, BV, DNV, LR, USCG, KR, RINA, NK, EC, etc... 

With the concept of customer first, we are committed to providing our customers with urgent response, advanced technology, reasonable price with reliable quality products and perfect after-sales services. 

As a professional marine products supplier, Matchau Marine is your reliable partner and you' Ll obtain one-stop solution here!

 

EDM Graphite , also known as

Graphite Block For Edm

, is a new type of material, which is now more and more widely used in the precision mold processing industry. At present, in mold processing plants in developed European countries, more than 90% of mold processing electrode materials are graphite. Copper, the once dominant electrode material, has almost lost its advantages compared with graphite electrodes.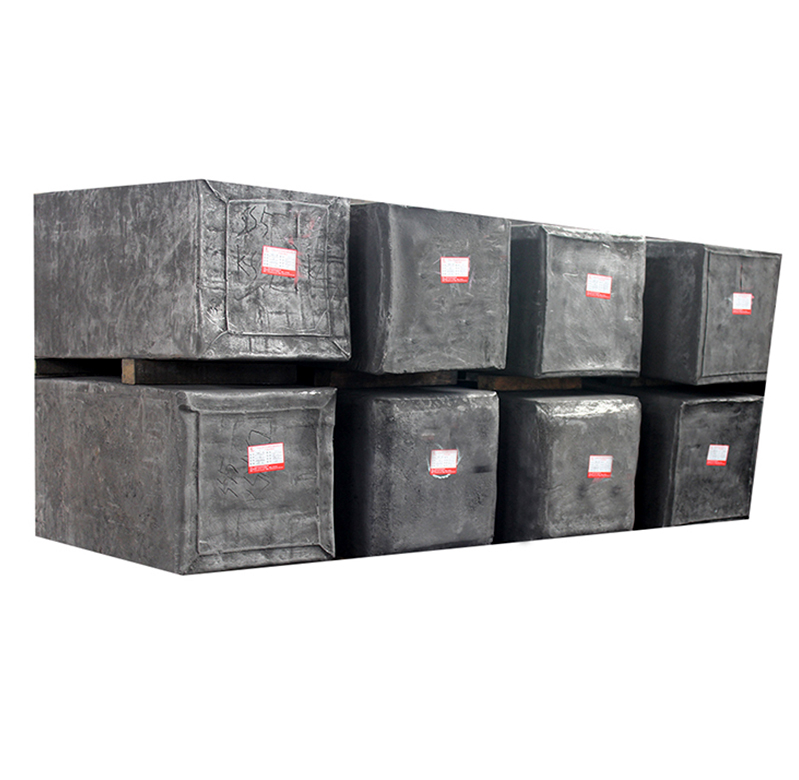 Our isostatic graphite and

Molded Graphite

were tested at the National Electrical Carbon Products Quality Supervision and Inspection Center. The main physical and chemical performance index as follows: the compressive strength--125 mpa, shore hardness -- 65 degrees, resistivity --12 mu Ω m. At the same time, the 10μm,8μm,6μm,4μm products have already began Large-scale production,.and unanimously acknowledged by customers. The 2μm,1μm graphite products are under trial. Our company high quality of isostatic pressing special graphite yield above 90%, far ahead of industry the yield of 70%, the first in the country.

Company main products:

2.Molded graphite block

3.Graphite rod

4.Graphite tube

5.Graphite plate

7.Graphite crucible

Customized High Pure and density graphite products/ Graphite Block for EDM

Edm Graphite

Edm Graphite,Graphite Block For Edm,Edm Graphite Electrodes,Isostatic Graphite Column

Henan Carbons New Material Technology Co., Ltd. , https://www.hncarbons.com